To all who celebrate, we wish wish you a very merry Christmas! A todos los que celebran, ¡les deseamos una muy feliz Navidad!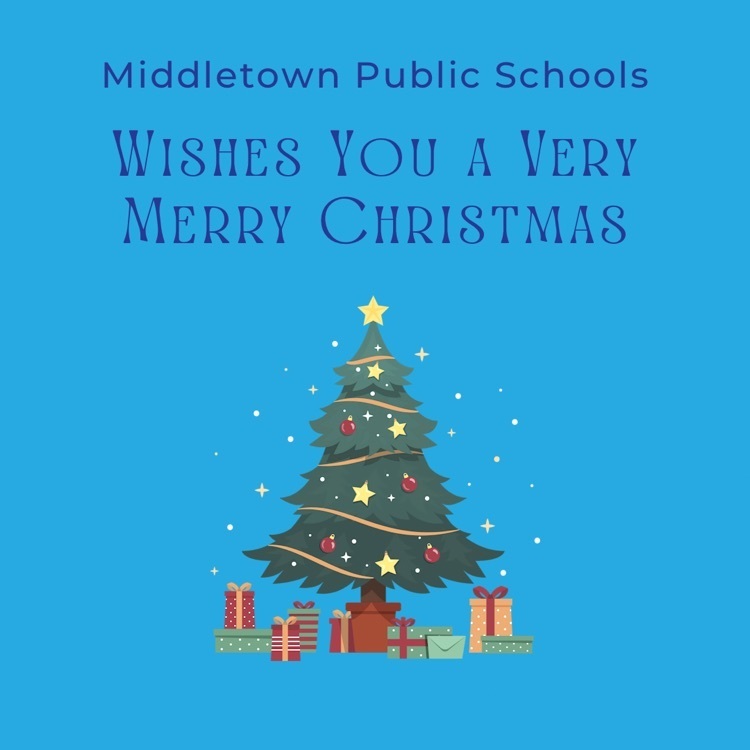 We will see you next year! Winter break begins today, December 23, 2022 through January 2, 2023. We return to classes on Tuesday, January 3, 2023. You can find Dr. Vazquez Matos' Winter Break message here: tinyurl.com/MPSWinterBreak22 ¡Nos vemos el próximo año! Las vacaciones de invierno comienzan hoy, 23 de diciembre de 2022 hasta el 2 de enero de 2023. Regresamos a clases el martes 3 de enero de 2023. Puede encontrar el mensaje de vacaciones de invierno del Dr. Vázquez Matos aquí: tinyurl.com/MPSWinterBreak22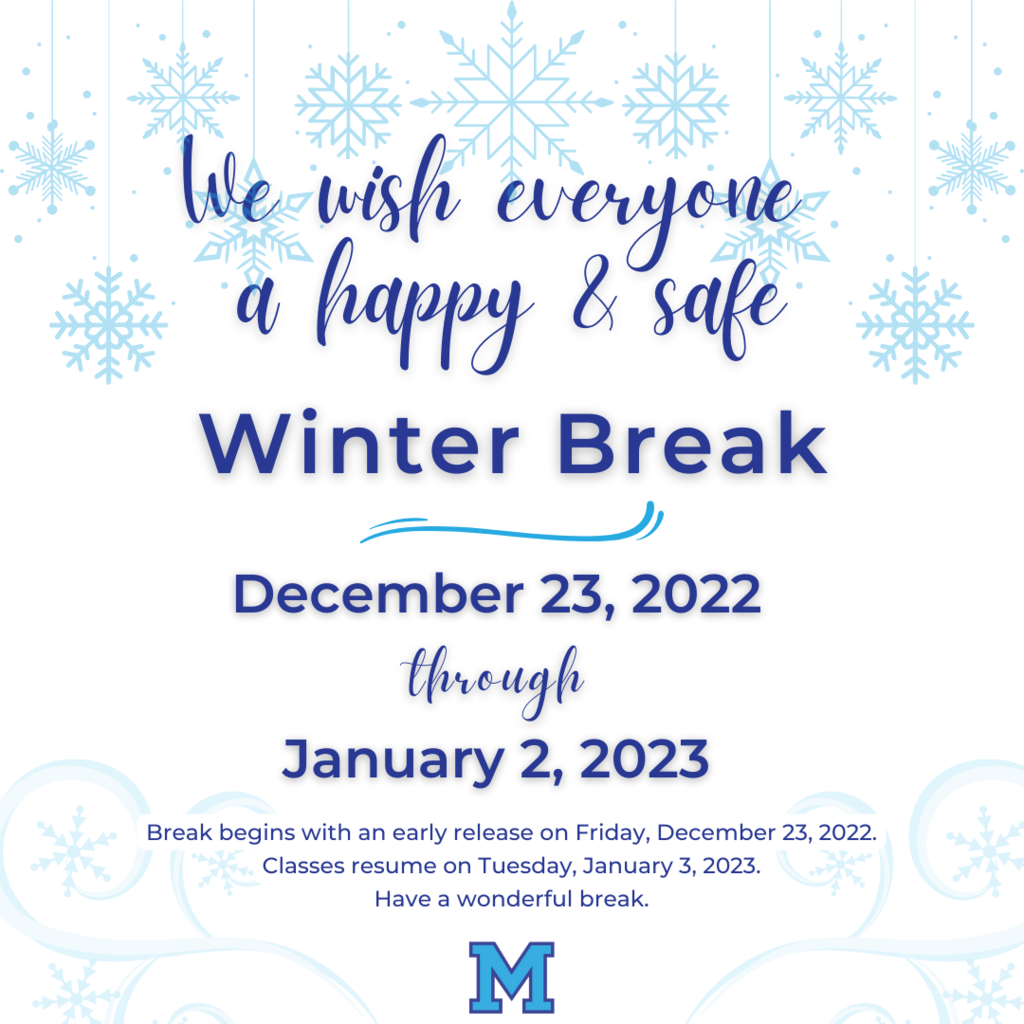 We are excited to share that two of our schools have been named "Schools of Distinction" by the CT State Department of Education: Farm Hill and Snow Elementary Schools ranked within the top 10% of schools in the state! Read more here: tinyurl.com/FarmHillAndSnow Estamos emocionados de compartir que dos de nuestras escuelas han sido nombradas "Escuelas de distinción" por el Departamento de Educación del Estado de CT: ¡las escuelas primarias Farm Hill y Snow están clasificadas dentro del 10% superior de las escuelas del estado! Leer más aquí: tinyurl.com/FarmHillAndSnow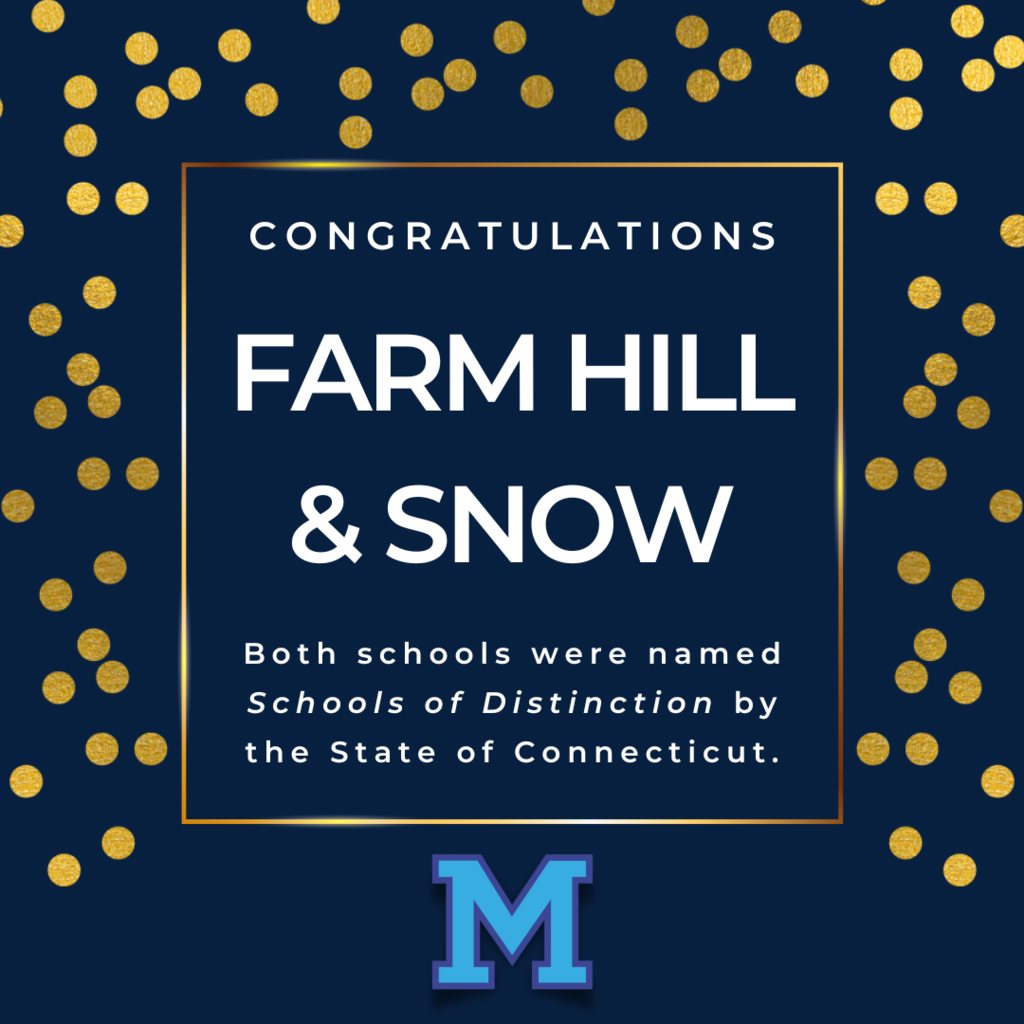 To all who celebrate, we send warm wishes for a joyous and light-filled Hanukkah to you and your loved ones. A todos los que celebran, les envíamos afectuosos deseos de un Hanukkah lleno de alegría y luz para usted y sus seres queridos.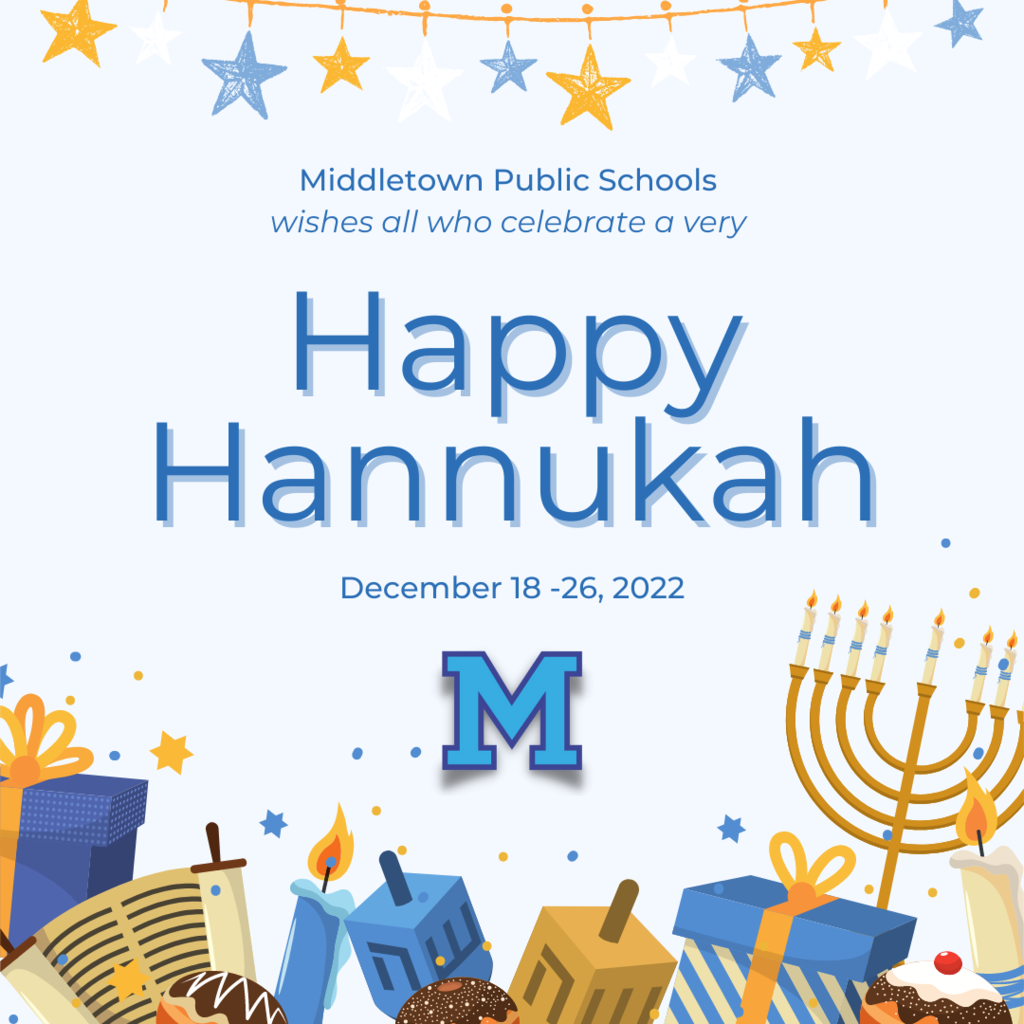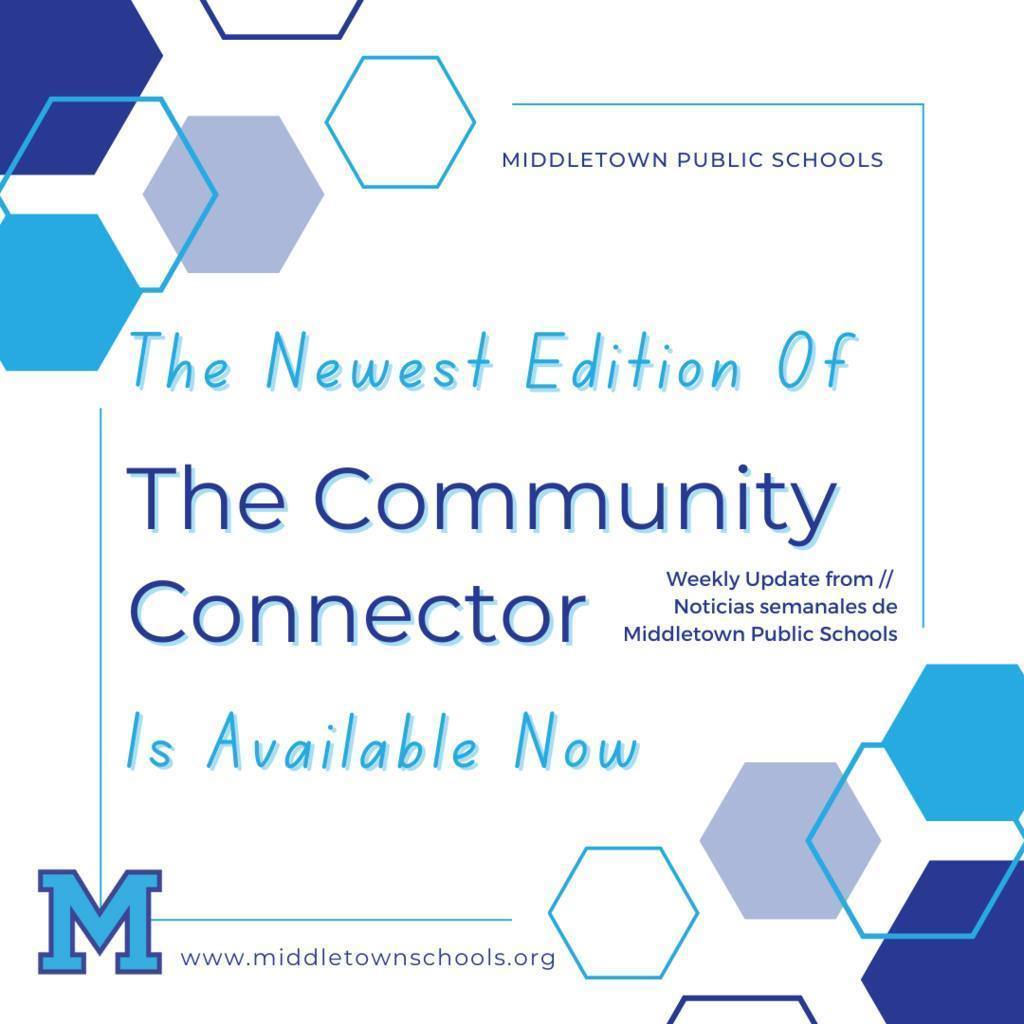 Students in the News! Recently, we had two students earn their NIMS Certificate in Metrology. Learn more here: tinyurl.com/NIMSCert ¡Estudiantes en las noticias! Recientemente, dos estudiantes obtuvieron su Certificado NIMS en Metrología. Aprende más aquí: tinyurl.com/NIMSCert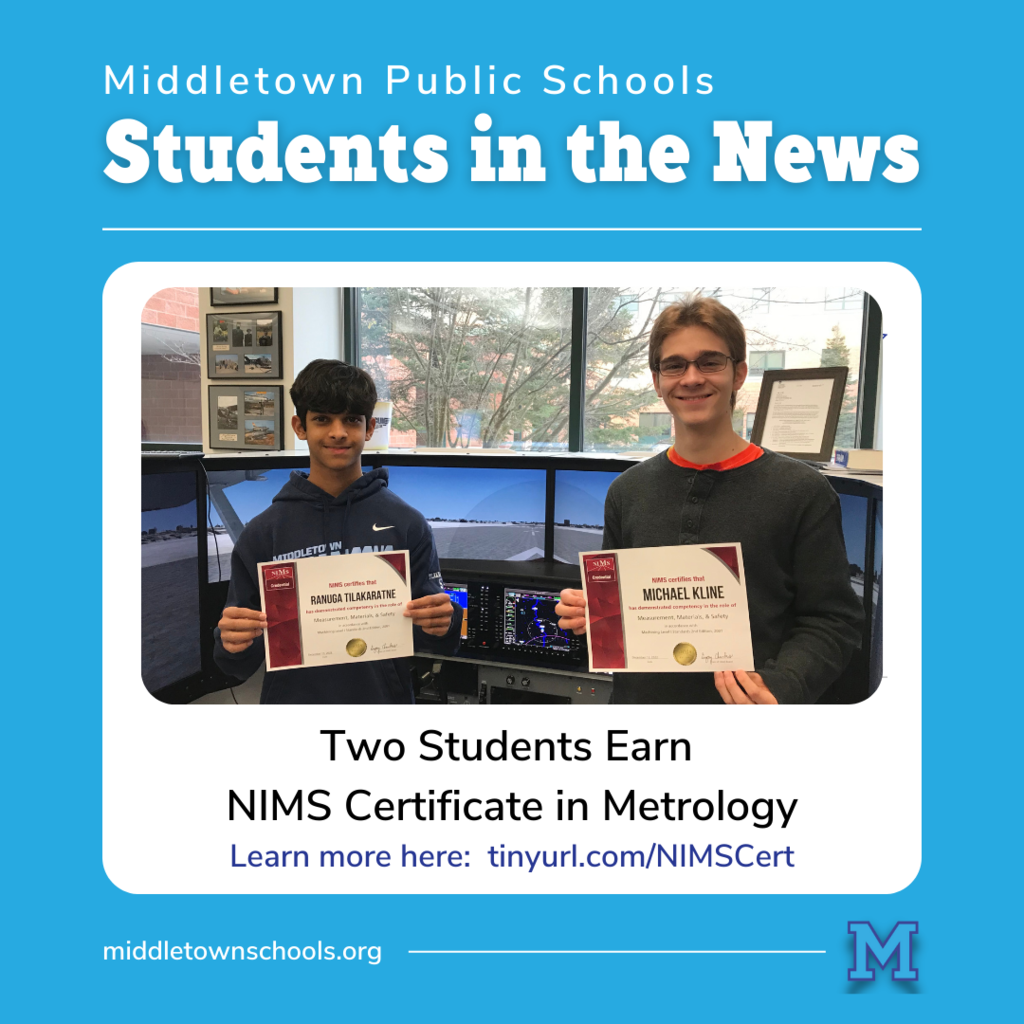 Due to the inclement weather, all schools will have a 2-hour delay today (12/12/22) and all morning preschool sessions are canceled.  Debido al mal tiempo, hoy (12/12/22) todas las escuelas tendrán un retraso de 2 horas y todas las sesiones preescolares de la mañana se cancelan.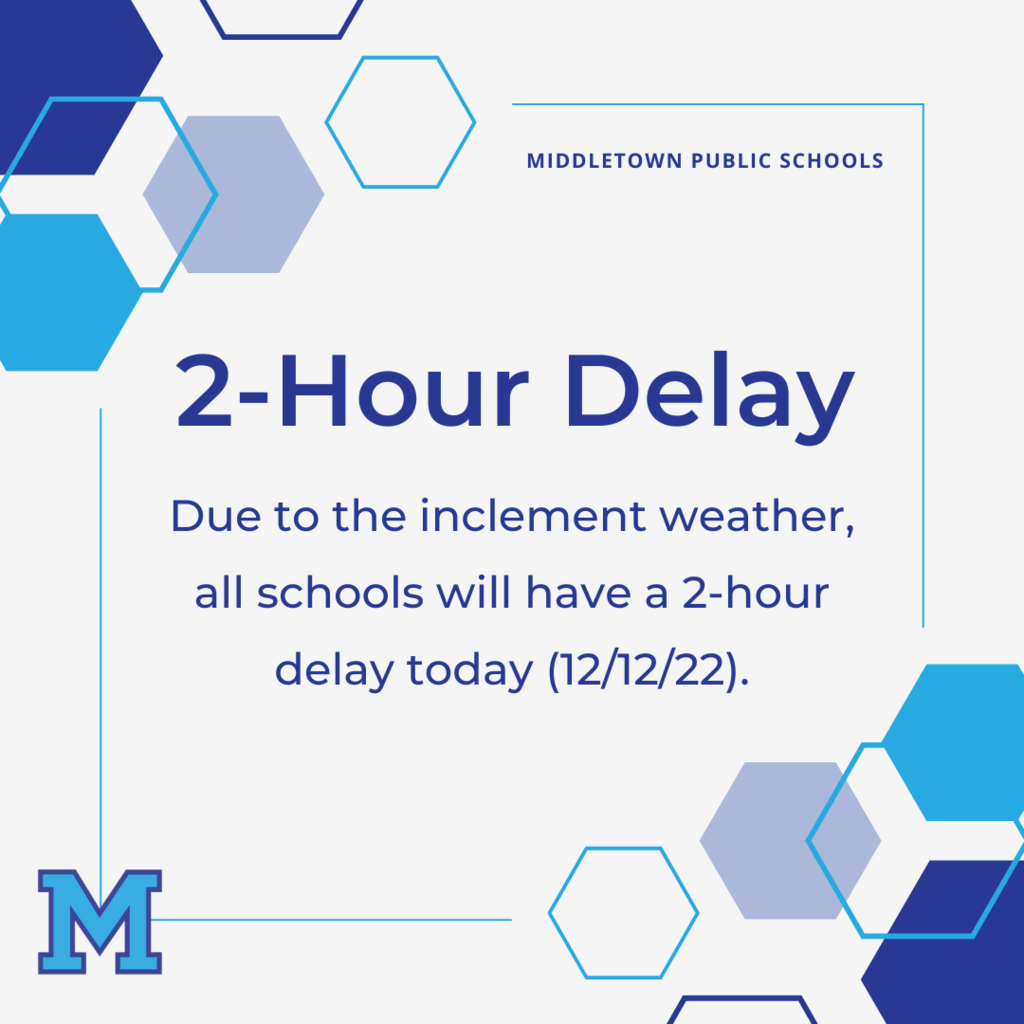 The District of Middletown Public Schools is proud to provide FREE breakfast and FREE lunch to ALL our students on ALL school days for the next 4 school years (that's school years: 2022-23, 2023-24, 2024-25, AND 2025-26)! We are all in for all -- all our students, teachers, staff, and families. #MPS4ALL El Distrito Escolar de las Escuelas Públicas de Middletown se enorgullece de brindar desayuno y almuerzo GRATIS a TODOS nuestros estudiantes en TODOS los días escolares durante los próximos 4 años escolares (años escolares: 2022-23, 2023-24, 2024-25 Y 2025- 26)! Estamos comprometidos con todos: todos nuestros estudiantes, maestros, personal y familias. #MPS4ALL

Today at MHS, all of our students have an opportunity to sample The Impossible Burger! The samples are getting good reviews from the students; so, this may soon be a menu item! A big thanks to our Food Services Manager, Mr. Randall Mel, Jr., for making this happen! Hoy en MHS, ¡todos nuestros estudiantes tienen la oportunidad de probar The Impossible Burger! Las muestras están recibiendo buenas críticas de los estudiantes; por lo tanto, ¡esto podría convertirse pronto en un elemento del menú! ¡Muchas gracias a nuestro Gerente de Servicios de Alimentos, el Sr. Randall Mel, Jr., por hacer que esto suceda!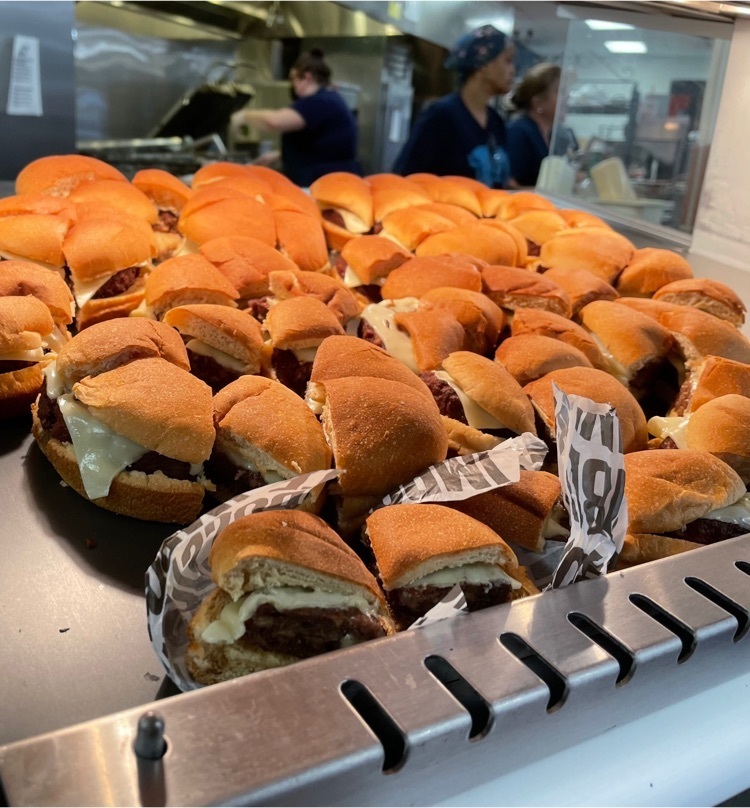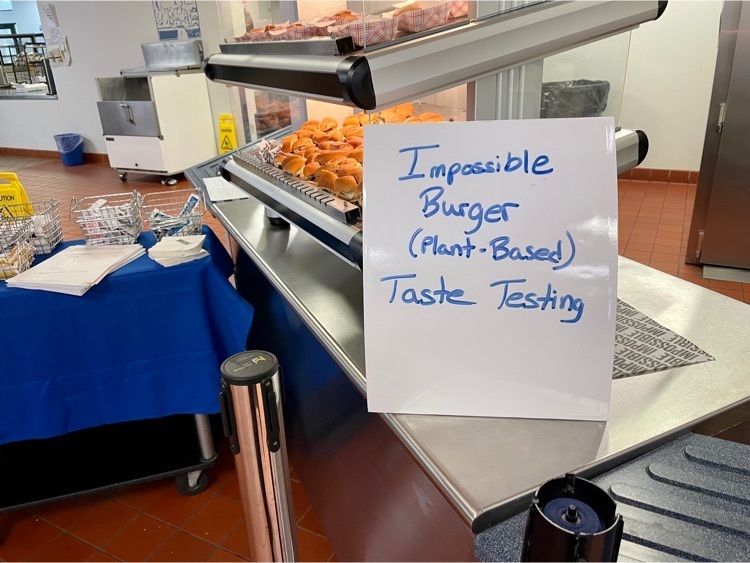 Our Blue Dragon Robotics Team 9909W competed at the WPI VEX Robotics National Open against some of the top teams in the country on December 1-3, 2022. The team had a great experience and are now ranked 3rd in the Southern New England region for robot autonomous/driver skills! Well done! 9909W Roster: Madison Seal, Jack Kilian, Mia Annino, Travis Newman, Simon Hahn, and Heidi Mallett Nuestro equipo Blue Dragon Robotics 9909W compitió en el WPI VEX Robotics National Open contra algunos de los mejores equipos del país del 1 al 3 de diciembre de 2022. El equipo tuvo una gran experiencia y ahora ocupa el tercer lugar en la región del sur de Nueva Inglaterra para robots con habilidades autónomas y del conductor. ¡Bien hecho! Lista de 9909W: Madison Seal, Jack Kilian, Mia Annino, Travis Newman, Simon Hahn y Heidi Mallett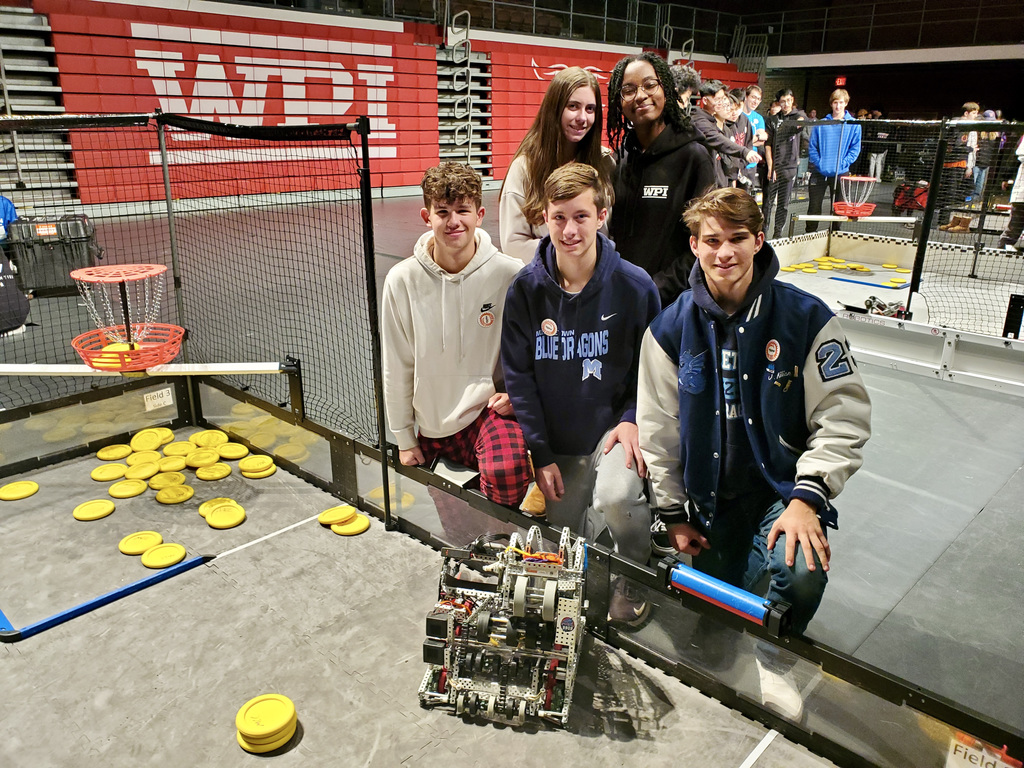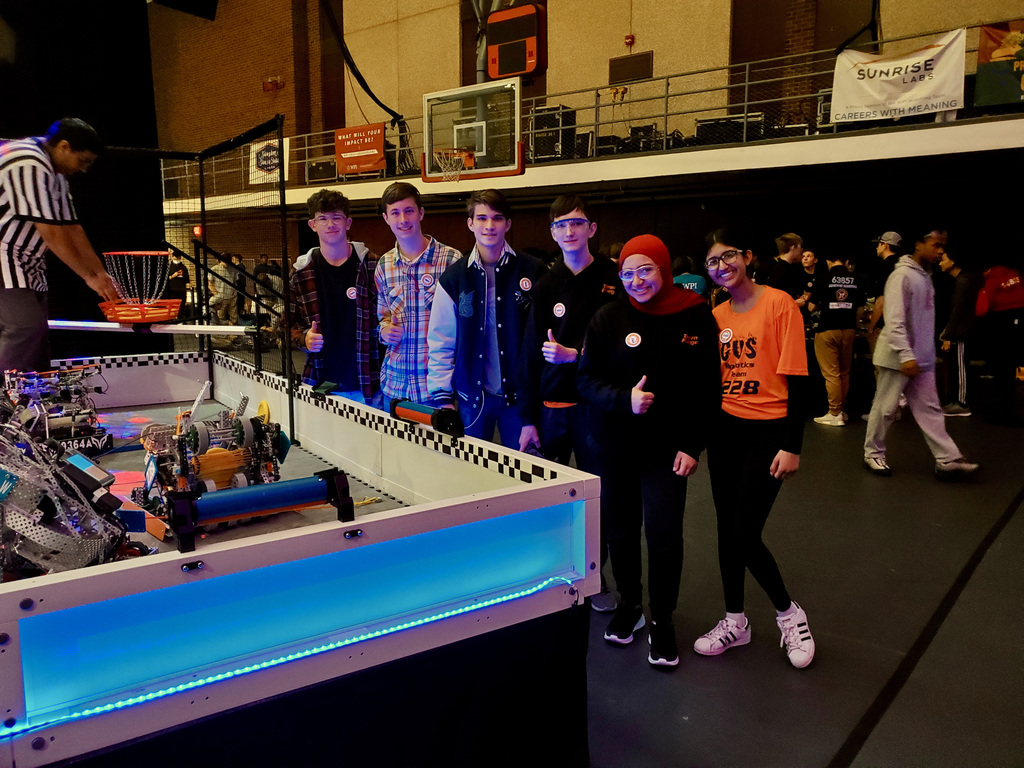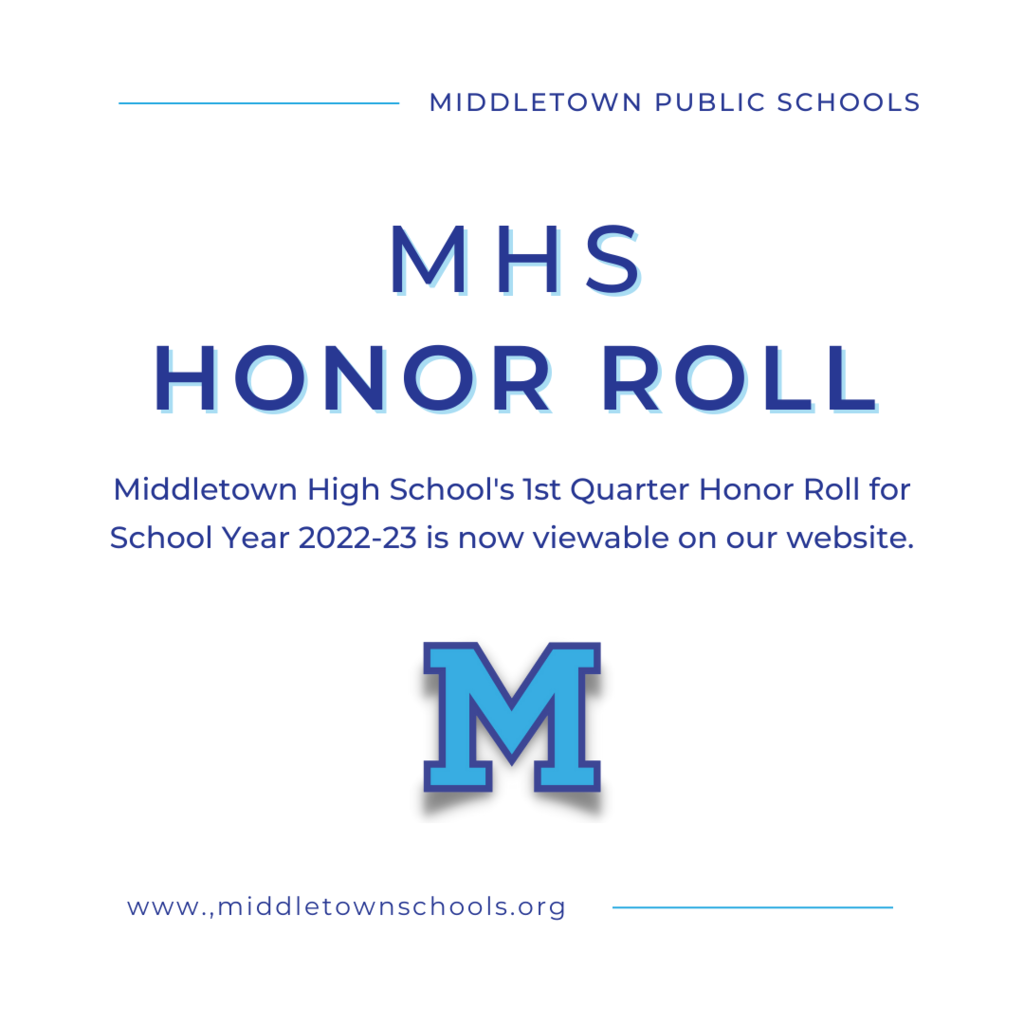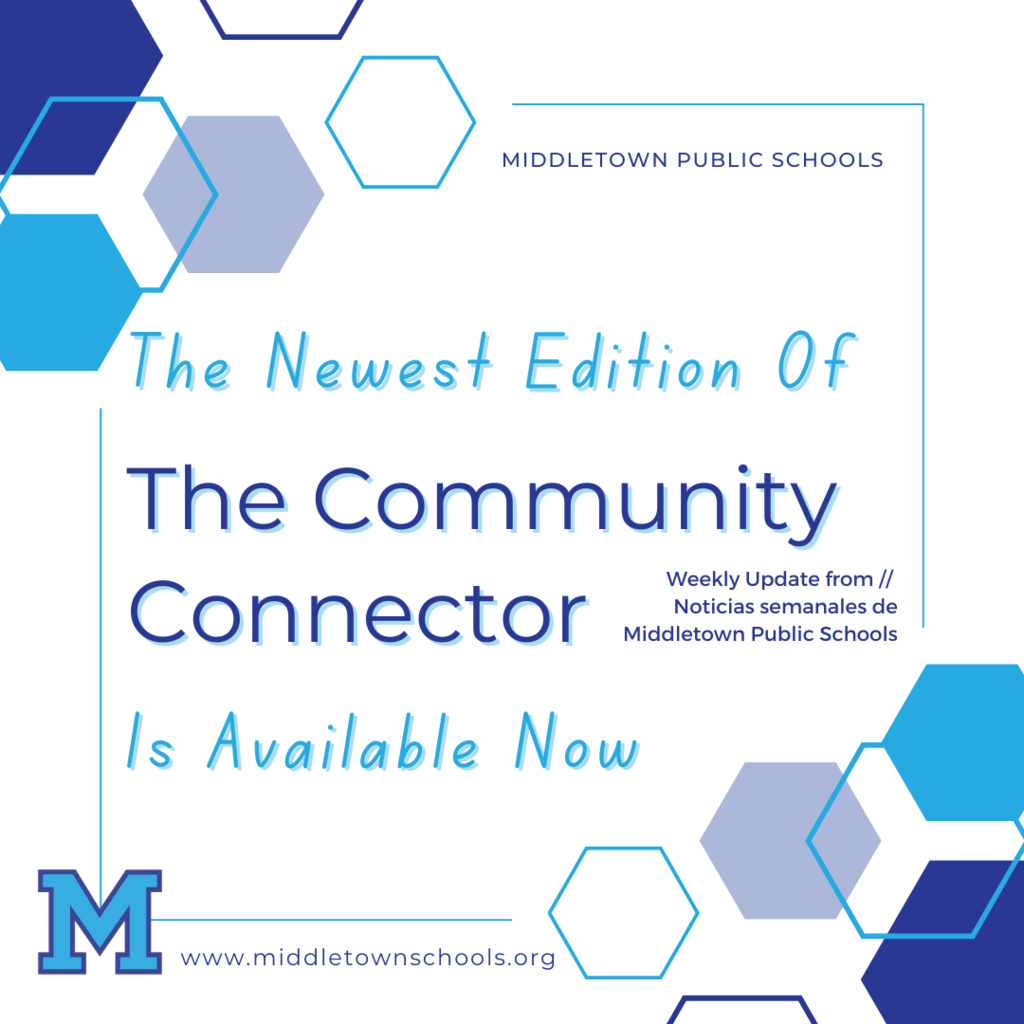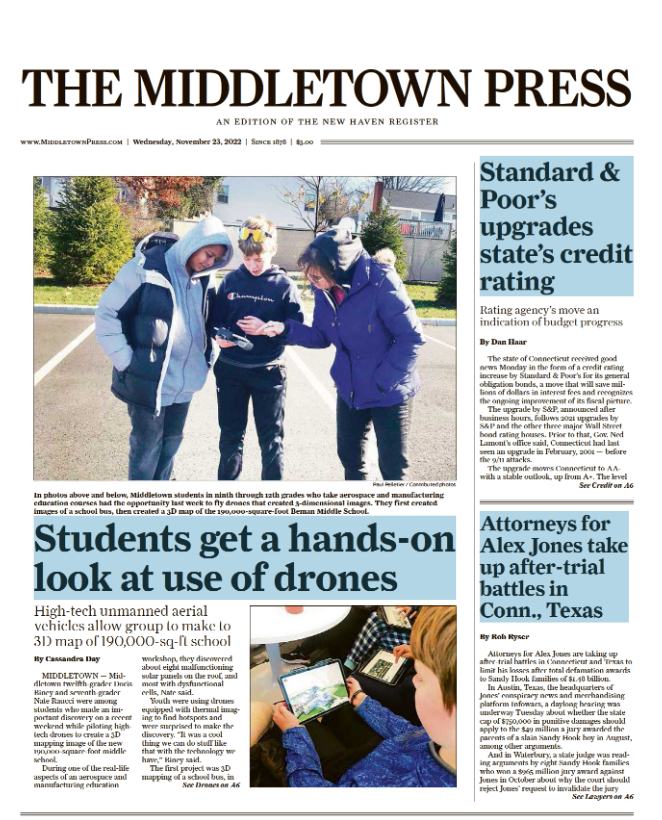 Enjoy a little snippet of Beman Middle School's Chorus and Middletown High School's Marching Band performance at Middletown's annual tree lighting ceremony this past weekend.
https://tinyurl.com/MiddletownTree2022
Disfrute de un pequeño clip del Coro de la Beman Middle School y la Banda de Marcha de la Middletown High School actuando en la ceremonia anual de iluminación del árbol de Navidad de Middletown el pasado fin de semana.
https://tinyurl.com/MiddletownTree2022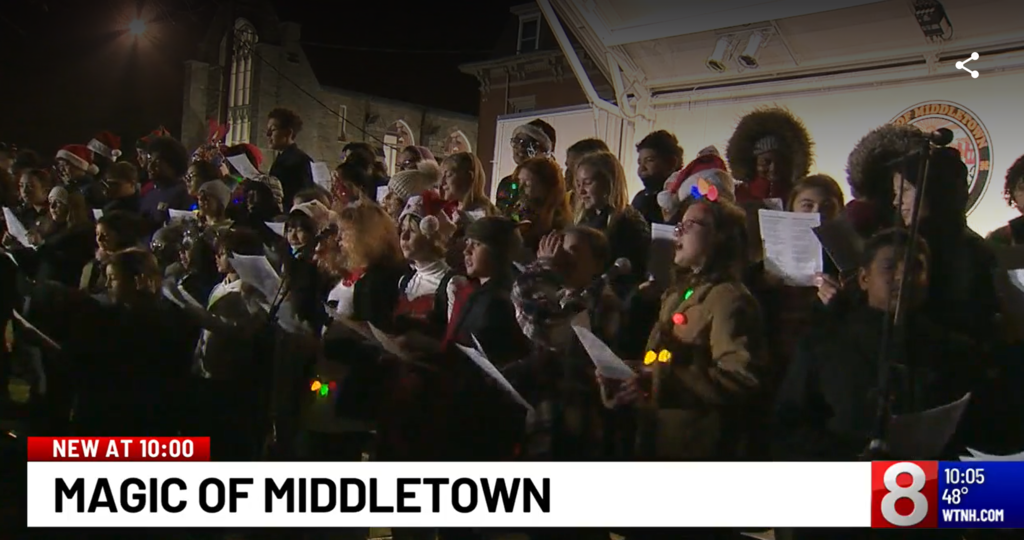 May everyone have a safe, happy, and restful Thanksgiving Break. See you on Monday, November 28, 2022! Que todas tengan un descanso de Acción de Gracias seguro, feliz y tranquilo. ¡Nos vemos el lunes 28 de noviembre de 2022!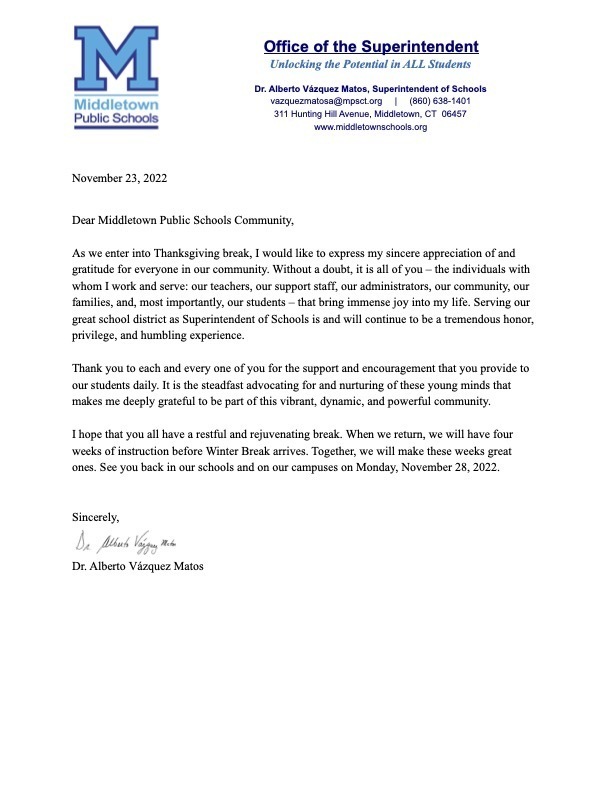 After meeting with DATTCO senior leadership, the District of Middletown Public Schools is sharing this update. This press release has been emailed to the District's staff and families in advance of sharing it here. Después de reunirse con el liderazgo senior de DATTCO, las Escuelas Públicas del Distrito de Middletown están compartiendo esta información. Este comunicado de prensa se envió por correo electrónico al personal y las familias del Distrito antes de compartirlo aquí.

Catherine Osiecki, a longtime educator and friend of Middletown Public Schools, recently passed away. We hold her and her family in our collective mind and hearts as we enter into this holiday season. Catherine Osiecki, educadora desde hace mucho tiempo y amiga de las Escuelas Públicas de Middletown, falleció recientemente. La mantenemos a ella y a su familia en nuestra mente y corazones colectivos al entrar en esta temporada navideña.

Due to the bus driver shortage, Dattco is unable to provide bus service in the morning or afternoon tomorrow, Monday, November 21, 2022, for the following buses: - Beman Bus 20 - Beman Bus 203 - MHS Bus 20 - Snow Bus 20 Please make alternative plans for getting your child to/from school. Our sincere apologies for the inconvenience. Debido a la escasez de conductores de autobuses, Dattco no puede brindar servicio de autobús en la mañana o la tarde de mañana lunes 21 de noviembre de 2022 para los siguientes autobuses: - Autobús nº 20 de Beman - Autobús nº 203 de Beman - Autobús n.º 20 de MHS - Autobús nº 20 de Snow Favor de hacer planes alternativos para llevar a su hijo a/de la escuela y de vuelta. Nuestras más sinceras disculpas por las molestias.

It's a beautiful evening for an on-site job fair! We're happy with the great turn out. Thanks to all who attended! ¡Es una hermosa tarde para una feria de trabajo! Estamos contentos con la gran participación. ¡Gracias a todos los que asistieron! #MPS4ALL