The Community Connector for September 18, 2022 is now available. For access to this week's edition, visit: tinyurl.com/TheCommunityConnector The Community Connector del 18 de septiembre de 2022 ya está disponible. Para acceder a la edición de esta semana, visite: tinyurl.com/TheCommunityConnector #MPS4ALL

Reminder for Beman & MHS families: Beman students will be released at 12:00 PM on Monday (9/19/22), Tuesday (9/20/22), and Wednesday (9/21/22). MHS students will have a late start (at 10:00 AM) on Friday (9/23/22). Recordatorio para las familias de Beman y MHS: Los estudiantes de Beman saldrán a las 12:00 PM el lunes (9/19/22), martes (9/20/22) y miércoles (9/21/22). Los estudiantes de MHS comenzarán tarde (a las 10:00 AM) el viernes (9/23/22).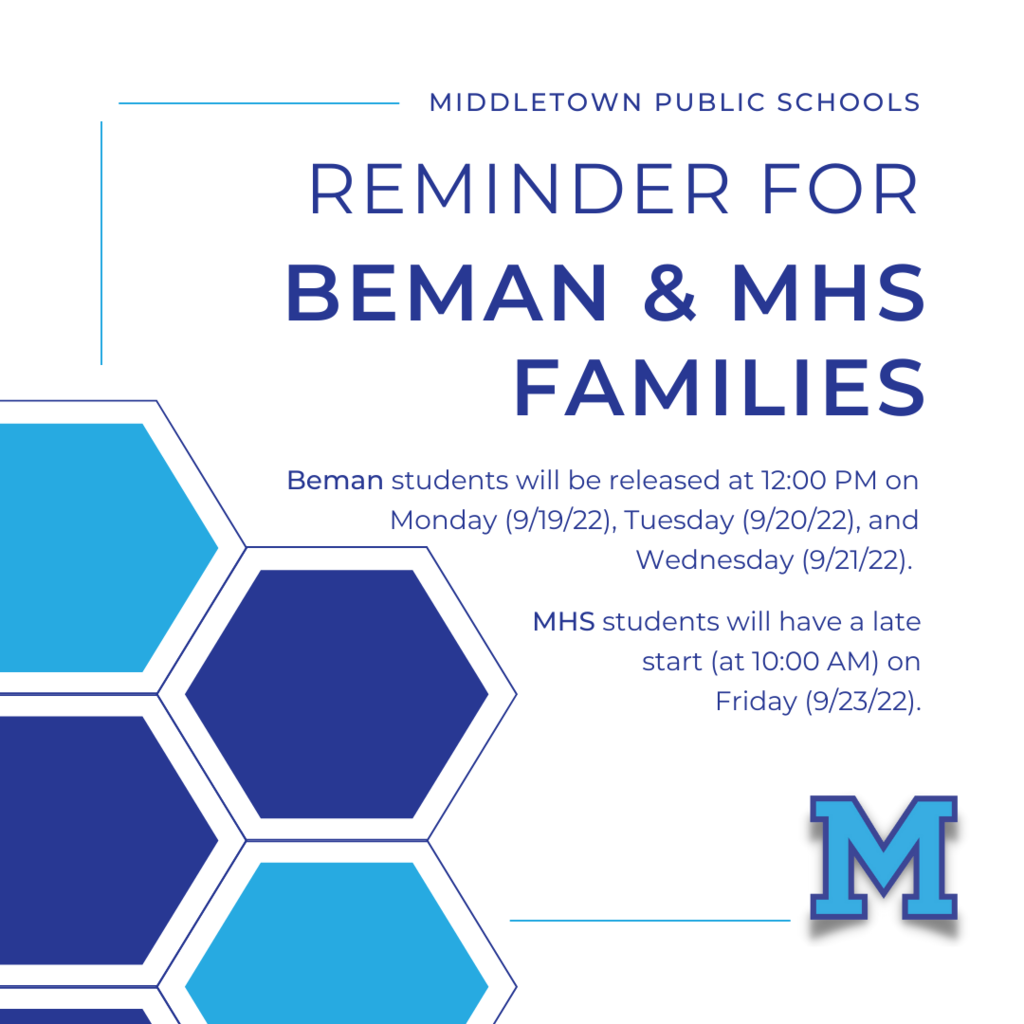 The brand new "Climate and Culture Committee for Central Office" held their first event today: Laps and Lunch! The Central Office team walked 2 laps around the Petruzzello Track and then had a lovely lunch catered by the MPS Food, Nutrition, and Wellness Department. As part of Dr. Vazquez Matos' 5 Priorities for this school year, each school and office building has a climate and culture committee that is focused on supporting the wellness of its employees. El nuevo Comité de Clima y Cultura de la Oficina Central celebró su primer evento hoy: ¡Vueltas y almuerzo! El equipo de la Oficina Central caminó 2 vueltas alrededor de la pista de Petruzzello y luego tuvo un delicioso almuerzo servido por el Departamento de Alimentos, Nutrición y Bienestar de MPS. Como parte de las 5 Prioridades del Dr. Vázquez Matos para este año escolar, cada escuela/oficina cuenta con un comité de clima y cultura que se enfoca en apoyar el bienestar de sus empleados. #MPS4ALL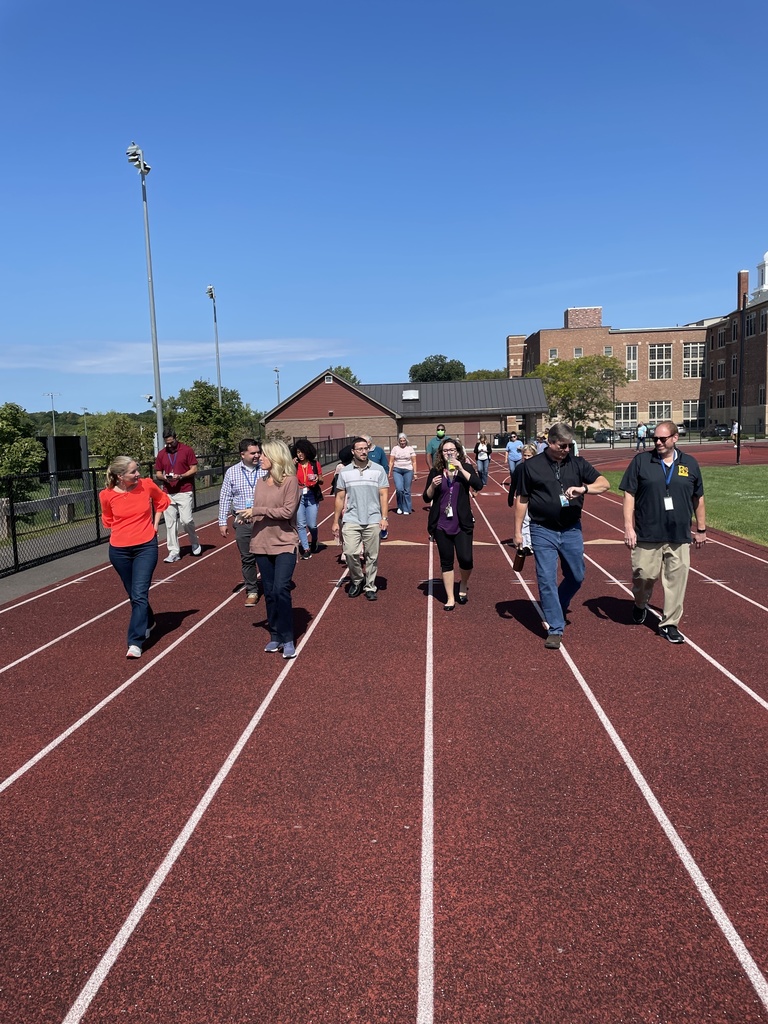 Middletown Public Schools is proud to celebrate National Hispanic Heritage Month, which begins today. We will be sharing a series of book readings and other resources to celebrate the month. Stay tuned! Las Escuelas Públicas de Middletown se enorgullecen de celebrar el Mes Nacional de la Herencia Hispana, que comienza hoy. Estaremos compartiendo una serie de lecturas de libros y otros recursos para celebrar el mes. ¡No se vaya! #MPS4ALL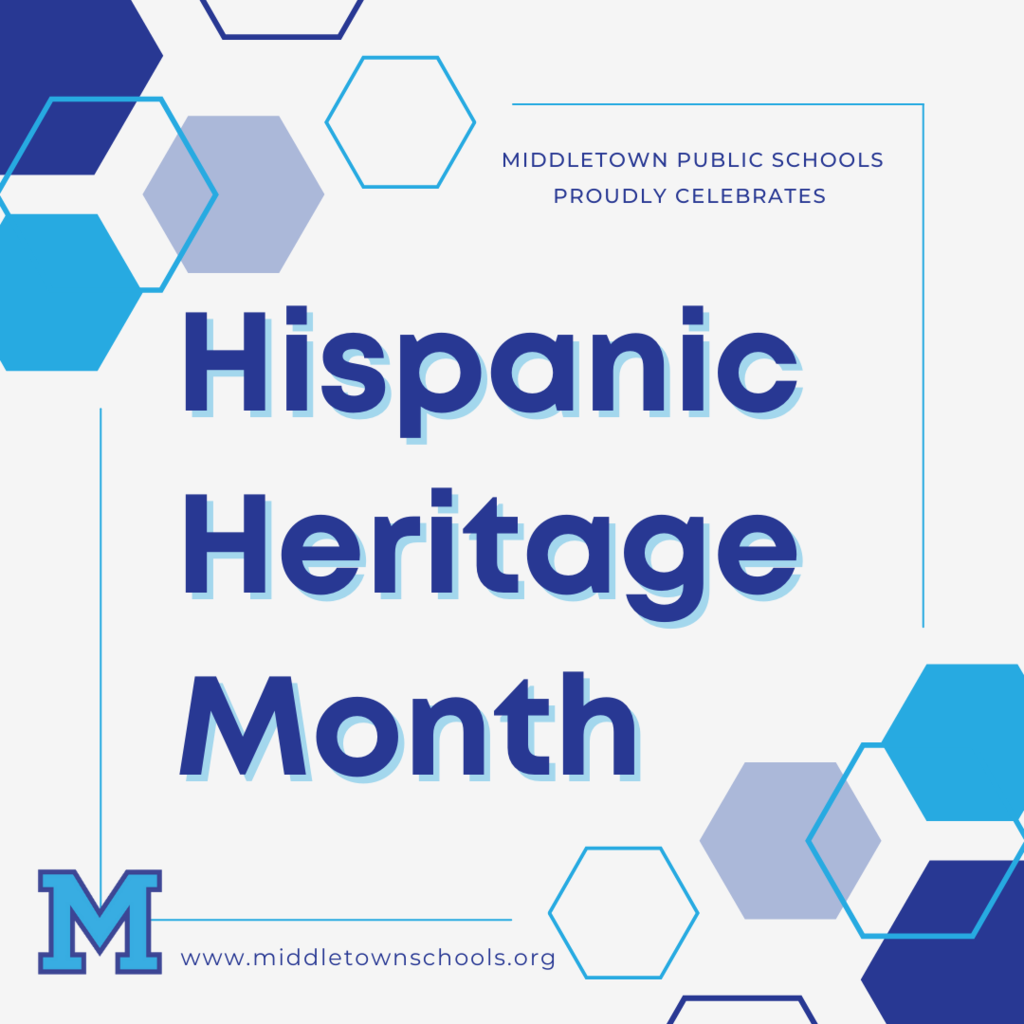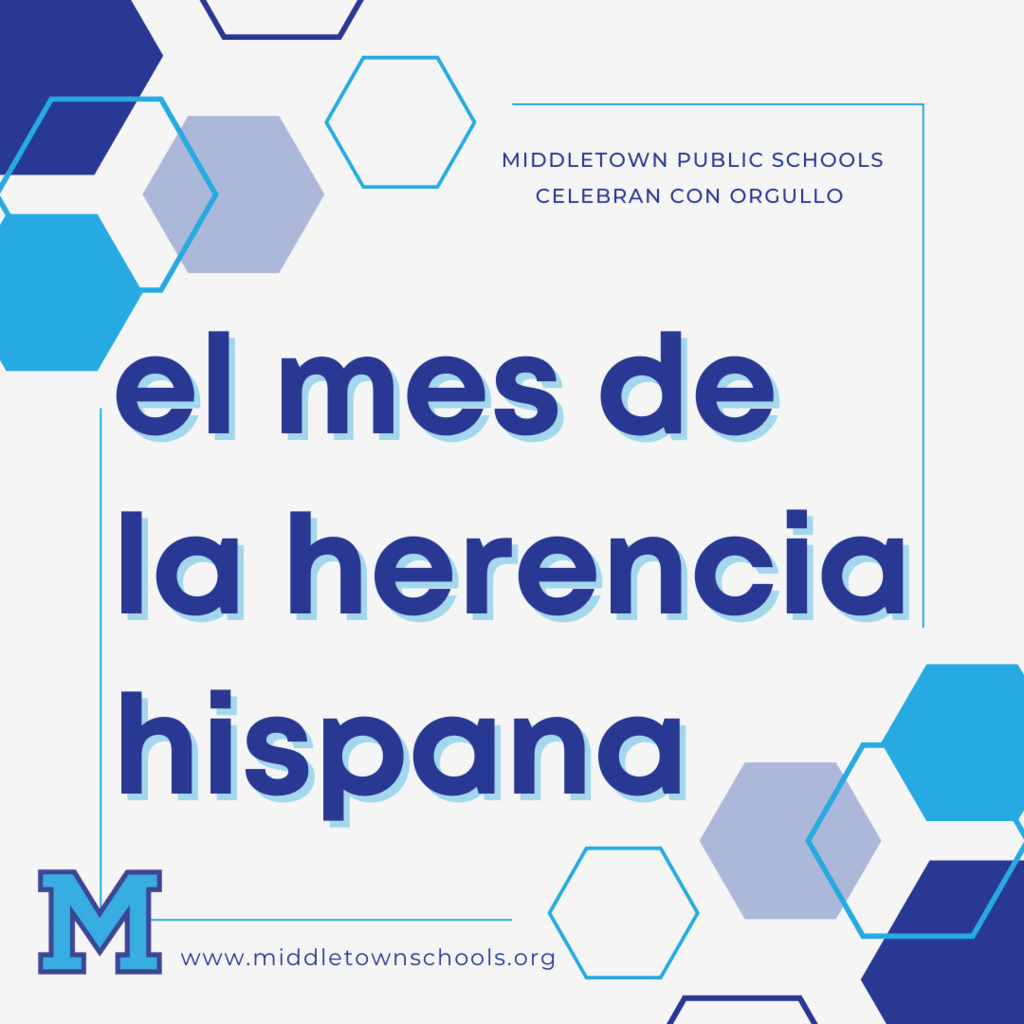 Early Release: Tuesday, September 13, 2022 All students will have an early release on Tuesday, September 13, 2022. Below is the early release schedule; lunch will be available for all students this day: + Middletown High School: Early Release at 11:00 AM + Beman Middle School: Early Release at 12:00 PM + Elementary Schools: Early Release at 1:00 PM Future early release days can be found on the 2022-2023 Academic Calendar available here on our website:
www.middletownschools.org/page/district-calendar
Salida temprana: martes, 13 de septiembre de 2022 Todos los estudiantes tendrán una salida temprana el martes 13 de septiembre de 2022. A continuación se muestra el horario de salida temprana; El almuerzo estará disponible para todos los estudiantes este día: + Middletown High School: salida temprana a las 11:00 AM + Beman Middle School: salida temprana a las 12:00 PM + Elementary Schools: salida temprana a la 1:00 PM Los futuros días de salida temprana se pueden encontrar en el Calendario Académico 2022-2023 disponible aquí en nuestro sitio web:
www.middletownschools.org/page/district-calendar
#MPS4ALL

Middletown Public Schools remembers and honors all those who lost their lives and loved ones in the attacks on September 11, 2001. Dr. Vazquez Matos shared his thoughts on this anniversary in this letter. Las Escuelas Públicas de Middletown recuerdan y honran a todos aquellos que perdieron la vida y sus seres queridos en los ataques del 11 de septiembre de 2001. El Dr. Vázquez Matos compartió sus pensamientos sobre este aniversario en esta carta. #MPS4ALL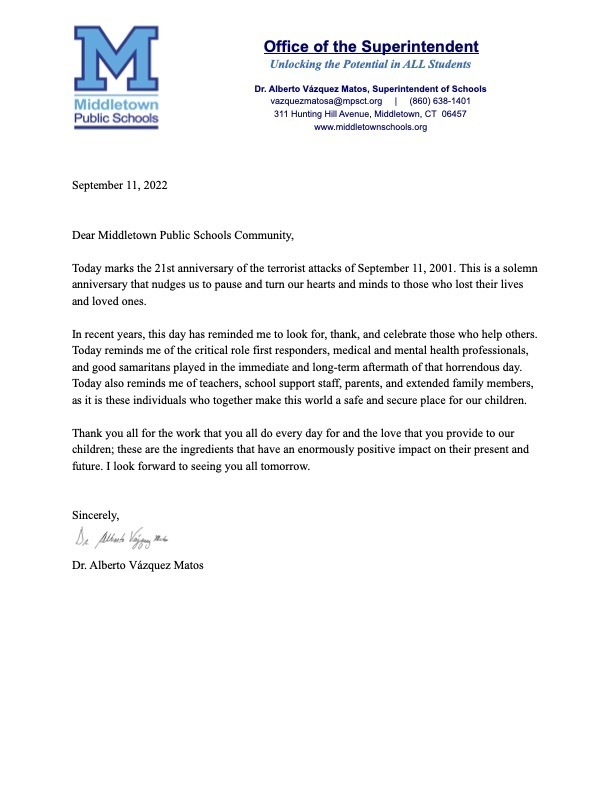 The District of Middletown Public Schools will be closed on Monday, September 5, 2022 in observance of Labor Day. Las Escuelas Públicas de Middletown estarán cerradas el lunes 5 de septiembre de 2022 en conmemoración del Día del Trabajo. #MPS4ALL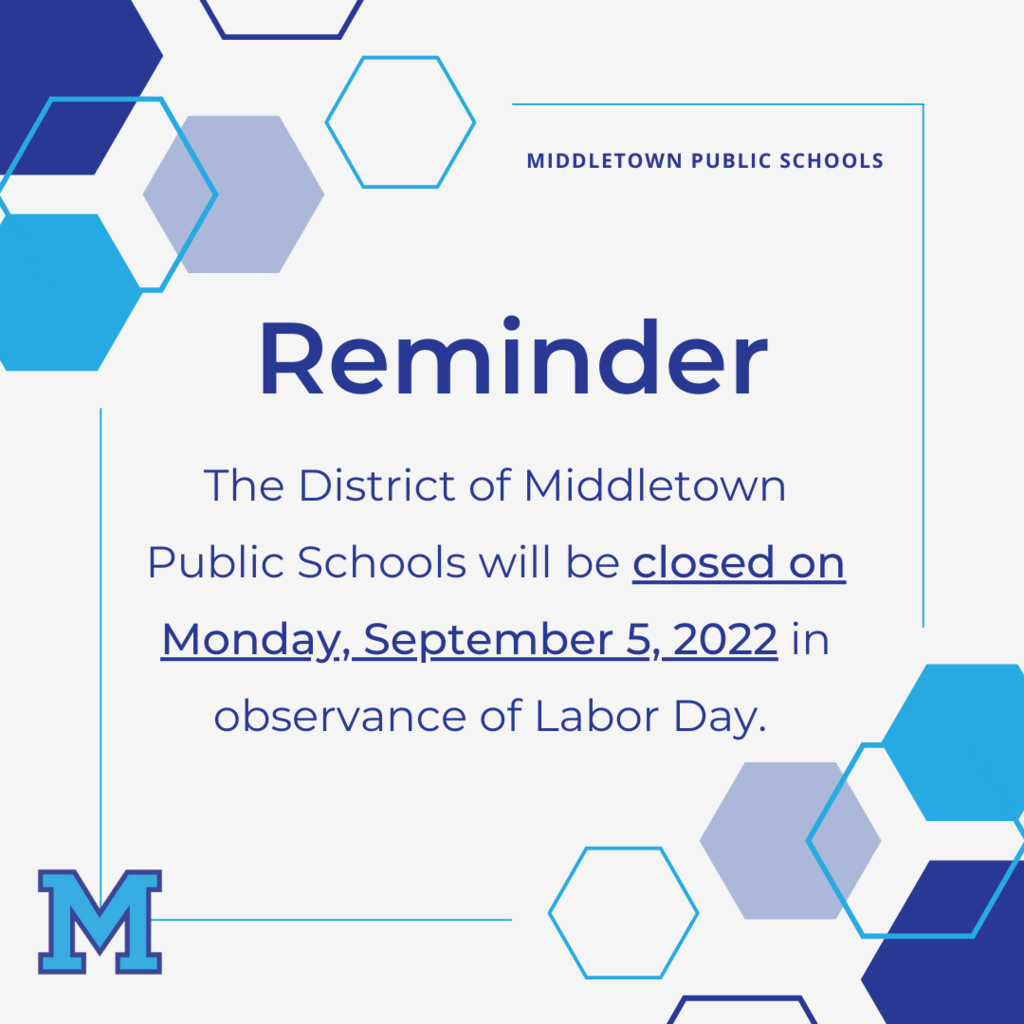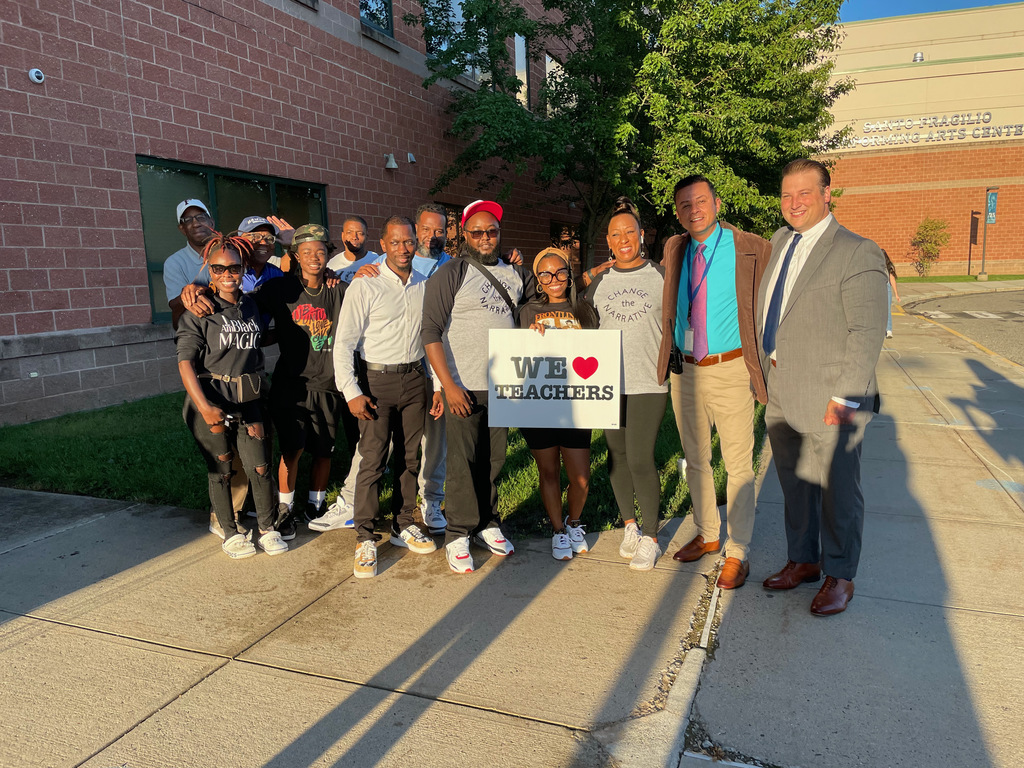 The welcome party continued at Beman Middle School. Thank you to ALL who came to support our students and teachers. See you tomorrow? 😉 La fiesta de bienvenida continuó en Beman Middle School. Gracias a TODOS los que vinieron a apoyar a nuestros estudiantes y maestros. ¿Nos vemos mañana? 😉 #MPS4ALL #MPSisBack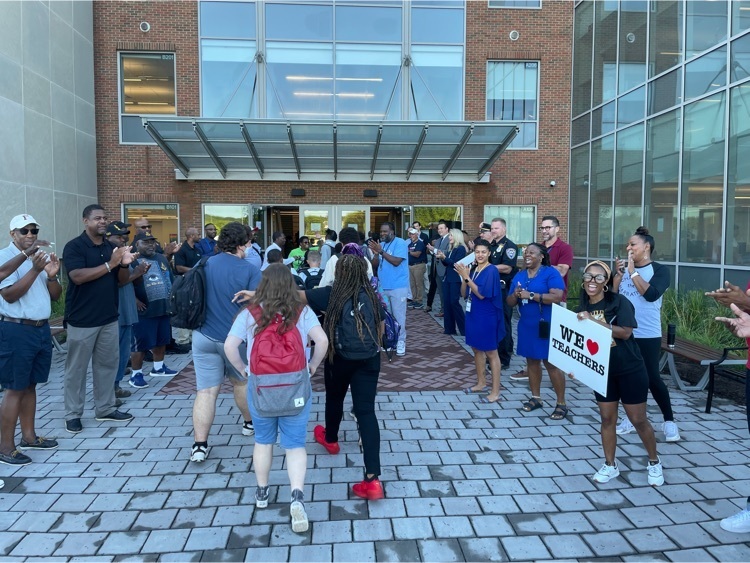 We were thrilled to have members from the community and Board of Ed along with MHS and district administrators welcome our high schoolers into the 2022-23 school year! THANK YOU! ¡Nos emocionó tener miembros de la comunidad y la Junta de Educación junto con los administradores de la MHS y del distrito para dar la bienvenida a nuestros estudiantes de MHS al año escolar 2022-23! ¡GRACIAS! #MPS4ALL #MPSisBack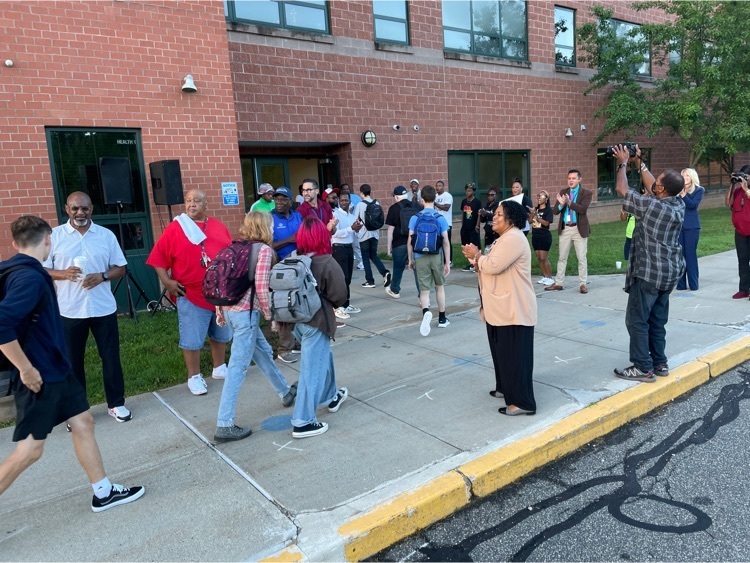 Happy First Day, Middletown! We are back! Happy first day, Middletown! We're way back! #MPSisBack #MPS4ALL

Countdown to the start of the 2022-23 School Year: 2 Days Away! When you post your back-to-school photos on social media, use our hashtag: #MPSisBack. We can't wait to see you! Cuenta regresiva para el inicio del año escolar 2022-23: ¡Faltan 2 días! Cuando publique sus fotos de regreso a clases en las redes sociales, use nuestro hashtag: #MPSisBack. ¡Estamos ansiosos por verlas!

This is tomorrow (Wednesday, 8/24/22, from 9:00 AM to 12:00 PM)!! Join us for our On-Site Job Fair where we'll be interviewing for and offering* positions! (Attendance at the job fair is not a requirement for applying for a position. Fair attendees do not need to have started an application to be interviewed at the fair.) Wednesday, August 24, 2022 9 AM to 12 PM Beman Middle School (1 Wilderman's Way, Middletown, CT 06457) For more information regarding the On-Site Job Fair or regarding the availability of specific positions, please contact the MPS Human Resources Office at
talent@mpsct.org
or 860-638-1448. (*All job offers at this fair will be contingent, meaning you will still need to complete the job application and pass the legally required background checks.)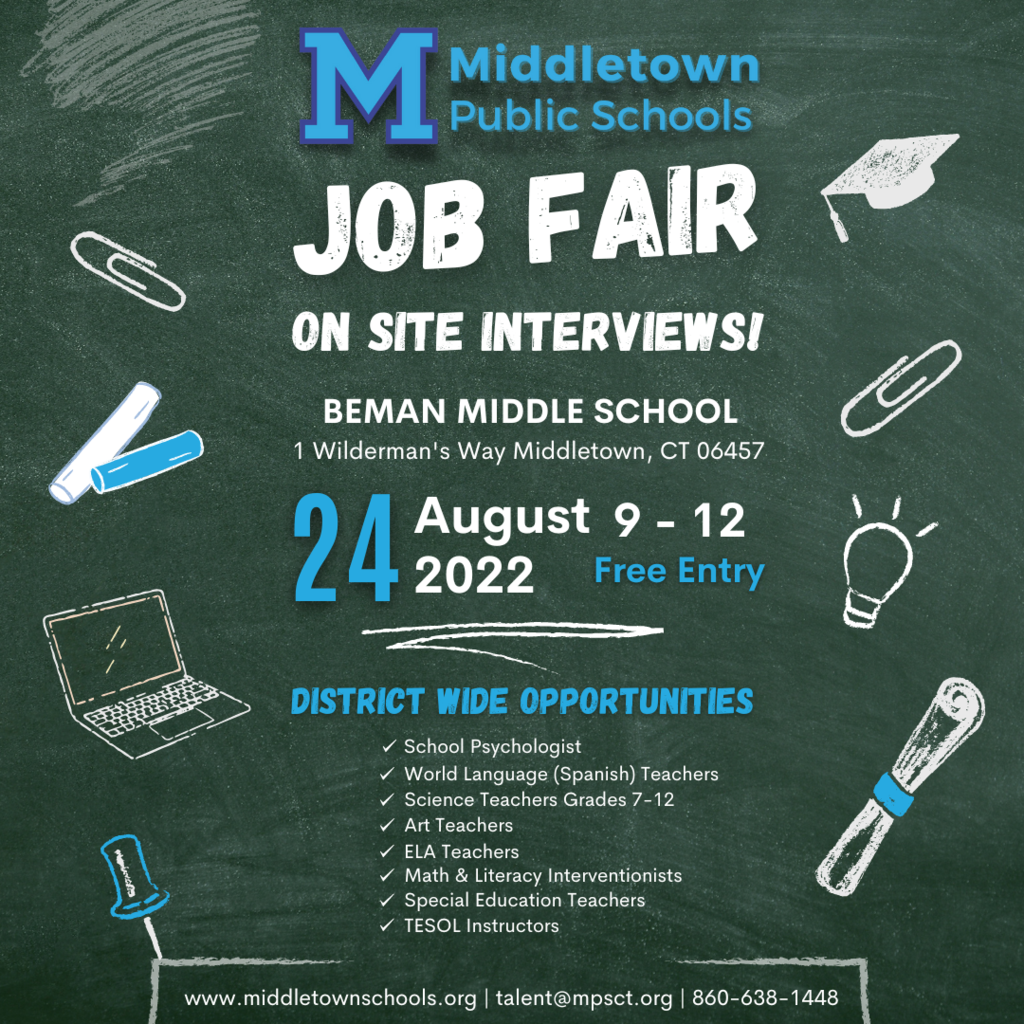 We are hiring paraprofessionals across the district! Come join us! More Info Here:
https://tinyurl.com/MiddletownPara
Qualifications: Individual must have taken and passed the Para Pro Assessment OR hold an Associates Degree OR have two years of college (60) credits. Individuals that do not meet one of these 3 requirements are still encouraged to apply, as they may be considered for a "sub-paraprofessional" opportunities. Individuals selected as "sub-paraprofessionals" must obtain one of the above 3 requirements (Pass the Para Pro Test, Hold an Associates Degree, or complete 2 Years of College Credits) within 6 months of hire.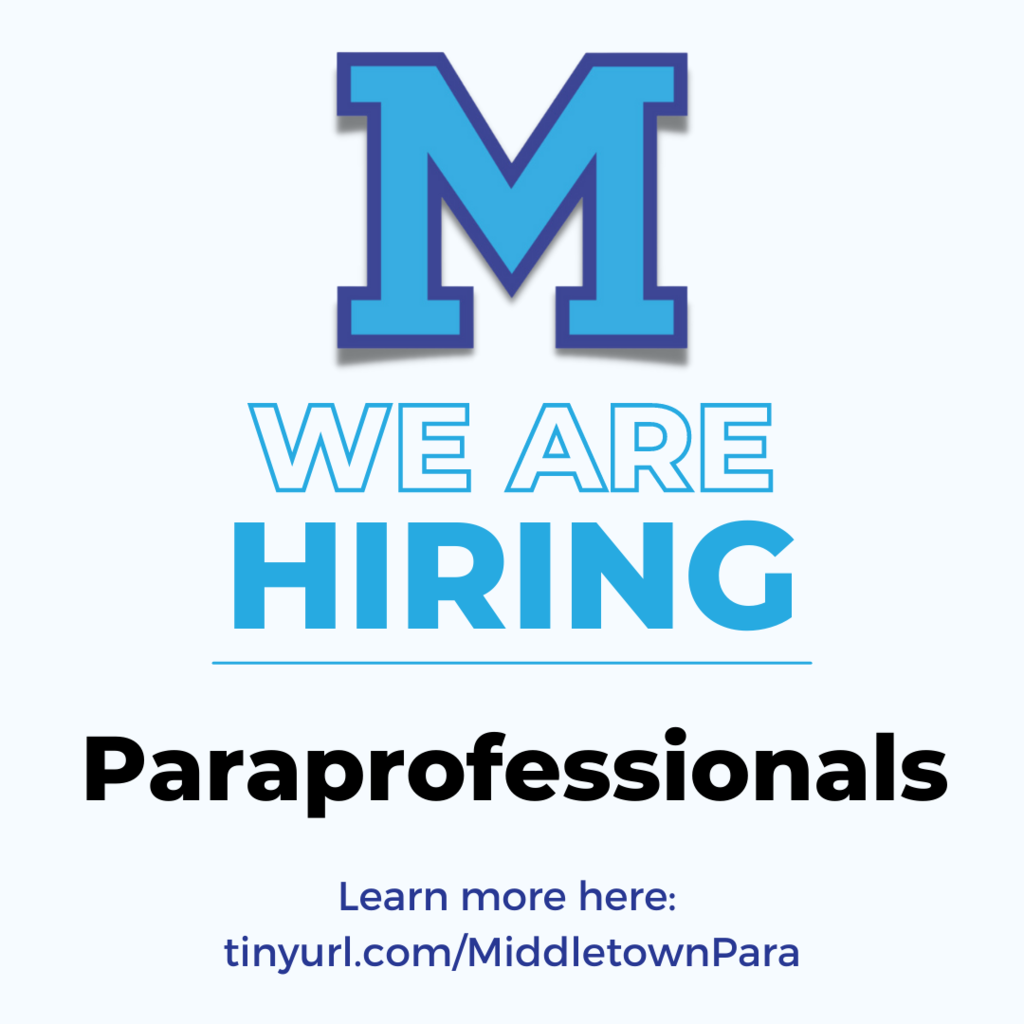 Calling all MHS Freshman/Class of 2026: Don't miss out on the upcoming Freshman Orientations. These orientations are optional, but will have some great information. More info here:
https://tinyurl.com/MHSOrientation2026
Llamando a todos los estudiantes de 9° grado/clase de 2026 de MHS: no se pierdan las próximas orientaciones para estudiantes de primer año. Estas orientaciones son opcionales, pero tendrán muy buena información. Más información aquí:
https://tinyurl.com/MHSOrientation2026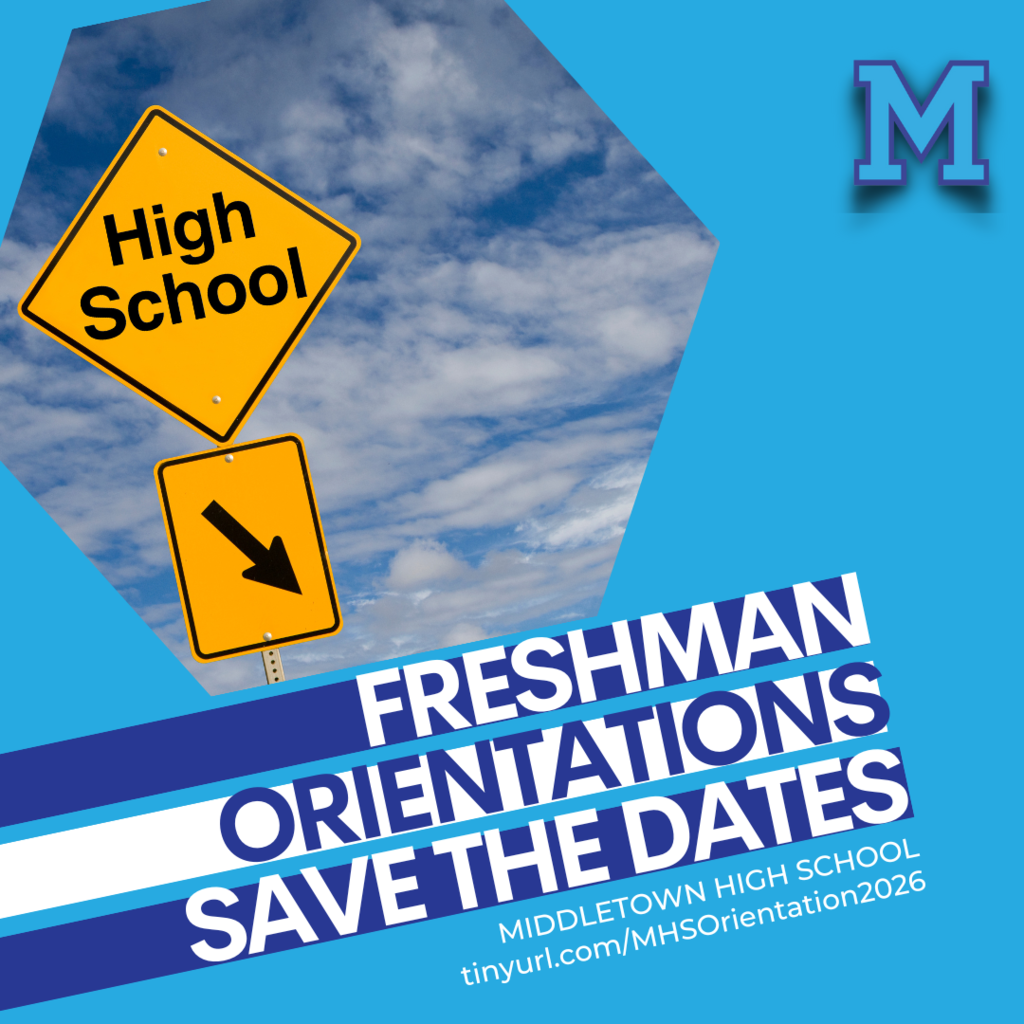 District Administrators are hard at work, getting ready for the start of the 2022-2023 school year. Today, during the first day of our Administrators' Retreat, we had lots of fun collaborating and engaging in critical thought. Los administradores del distrito están trabajando arduamente, preparándose para el comienzo del año escolar 2022-2023. Hoy, durante el primer día de nuestra Reunión de Administradores, nos divertimos mucho colaborando y participando en el pensamiento crítico. #MPS4ALL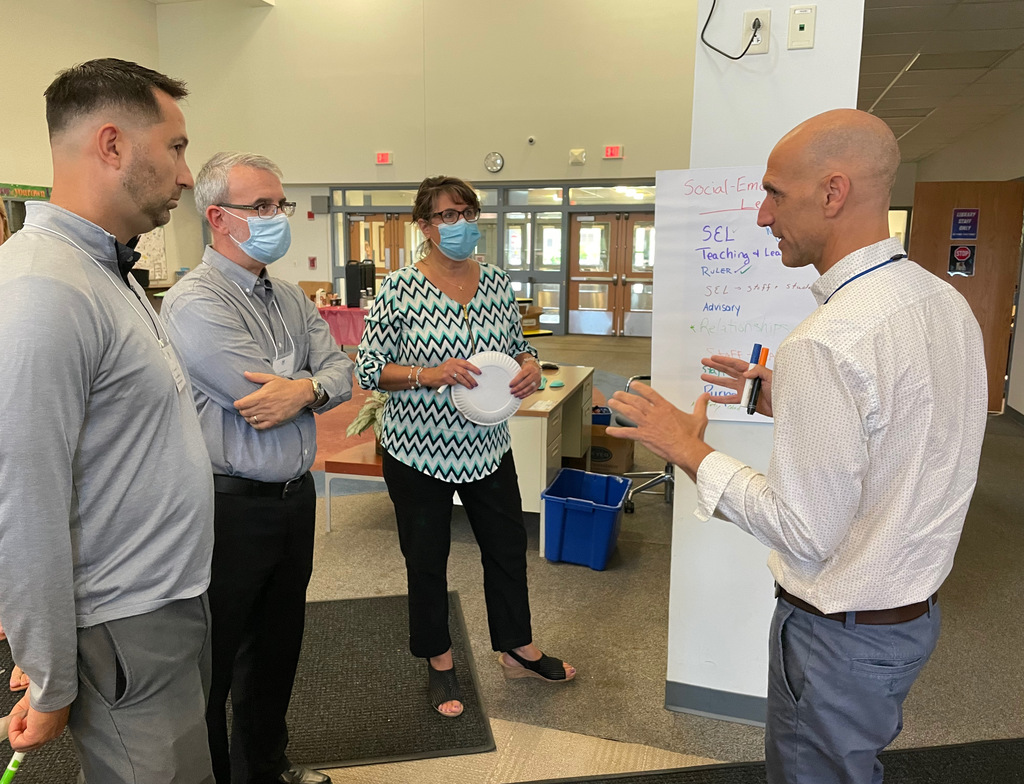 Dattco (the bus company that provides us with student transportation) is hiring! They are currently offering new drivers a $3,000 signing bonus! Apply today:
https://tinyurl.com/DattcoDriver
¡Dattco (la compañía de autobuses que nos brinda transporte para estudiantes) está contratando! ¡Actualmente están ofreciendo a los nuevos conductores un bono de firma de $3,000! Aplica hoy:
https://tinyurl.com/DattcoDriver